Jun 02, 2020 in News Bicycle Accidents
Bicycle Accidents: As Cycling Increases, Cities and Road Users must Work Together to Reduce Risk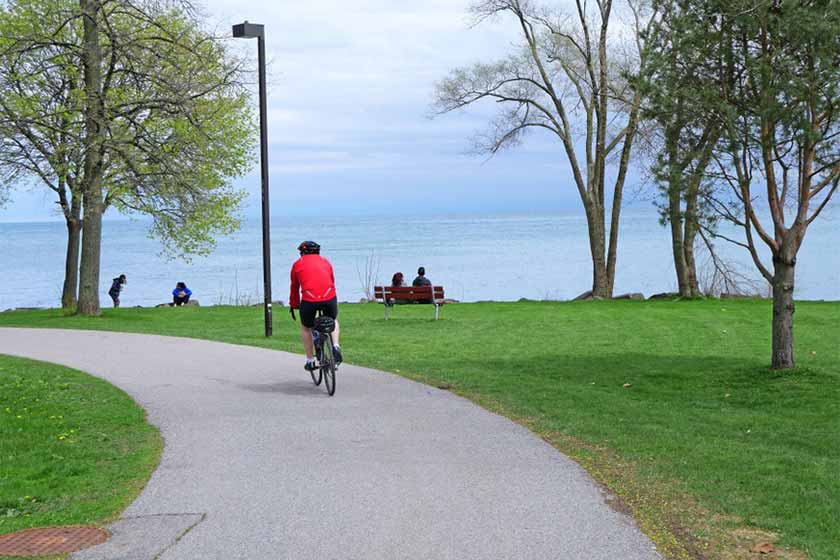 Cycling is on the rise across Canada during the COVID-19 pandemic. This is an unexpected positive outcome from an otherwise disastrous emergency. Cycling is an efficient and healthy way to get from point A to point B and, when all road users obey traffic laws and treat each other with respect, it is also quite safe.
Unfortunately, as our bicycle accident lawyers know, cycling accidents are far too common in Toronto. Without proper preventative measures in place, the city could see a rise in serious cycling injuries in tandem with increased ridership. According to the Canadian Automobile Association and Statistics Canada, as reported by Global News, approximately 7,500 serious cycling injuries occur each year across the country. It will take the combined efforts of cyclists, motorists, and individual jurisdictions to prevent an increase.
Toronto is uncharacteristically ahead of the game on this front. Last week, city council voted to immediately add 40 kilometres of new bike lanes to the city's growing cycling network. Included in the plan are bike lanes on high traffic stretches of Bloor St West (from Shaw to Runnymede), Bloor St East (from Avenue to Sherbourne), Dundas St East (from Sackville to Broadview), University Ave and Queen's Park (from Adelaide to Bloor), and The Danforth from Broadview to Dawes.
"Expanding bikeways will help increase mobility options for people as the City starts to reopen and the need for travel increases," a report to city council read, per CBC News Toronto.
"As we begin to transition to recovery in Toronto and more businesses and workplaces open back up, how we will get around is a pressing challenge," read a joint statement from councillors Mike Layton, Joe Cressy, and Kristyn Wong-Tam. "For physical distancing we need to create alternative and safe methods of transportation."
Mayor John Tory also voiced his support for the plan: "That's going to mean more business for shop owners, it's going to mean that we're going to take some of the pressure off our transit system and protect the health of the city."
As more cyclists hit the streets, it will be crucial that they adhere to traffic laws and follow safety rules. Doing so could limit the number of calls our bicycle accident lawyers receive. These rules include:
Always Wear a Helmet: It is illegal for those under the age of 18 to ride without a helmet in Ontario, and unwise to do so over the age of 18.
Ride a Bike That 'Fits': Bicycles are generally sized by their frame. It will be easier to control a bike that fits your body.
Equip your Bike with Safety Gear: Lights, reflectors, and a bell are must-haves for safe riding.
Wear Bright Clothing: Many serious cycling accidents occur at dusk or overnight. Bright, reflective clothing can mitigate this risk.
Travel with the Flow of Traffic: Always ride in the same direction as motor vehicle traffic, unless you are on a designated bicycle lane.
Don't Ride on the Sidewalk: Just as motorists have an obligation to avoid injuring cyclists, cyclists must avoid putting pedestrians at risk.
If you or someone you love has been injured in a cycling accident in Ontario, contact Neinstein Personal Injury Lawyers today to schedule a free, no-obligation consultation with our team of experienced bicycle accident lawyers.
Image: Shutterstock