Jun 25, 2019 in News Bicycle Accidents
Bicycle Accidents: What do you do if you're involved in a bicycle accident? Bicycling has never been more popular in Canada. It is a healthy pastime and an efficient alternative to driving in crowded city centres. The growth of bicycle-sharing programs has helped to make cycling more accessible than ever. Of course, bicycling isn't without risks. Fun and healthy though it may be, dozens of Canadians are seriously hurt or killed in bicycle accidents each year. A team of Western University researchers recently determined that 131 cyclists were killed in Ontario between 2010 and 2015. Nearly half of the deaths involved collisions with motor vehicles. With roughly 600,000 cyclists on Ontario's roads each day, according to Share the Road, cycling advocacy groups are lobbying for better infrastructure to improve safety. Of course, no amount of infrastructure improvements will eliminate bicycle accidents altogether. Cyclists are vulnerable road users and will always be at risk. If you have been involved in a bicycle accident, here are a few things to keep in mind. Contact the police. Cycling accidents involving cars or trucks should be treated the same as any other motor vehicle accident. Your first step should be to call 911 to report the collision. Both parties should remain at the scene until police arrive and conduct initial interviews. If you believe that you have been seriously injured, request an ambulance as well. Gather information. Gather as much information as you can immediately following the bicycle accident. This might include insurance, contact, and vehicle information from the person who has struck you; contact information from witnesses who may have seen what happened; and evidence from the scene including pictures and videos. Visit the doctor. When a person suffers serious injuries in a bicycle accident, they will be immediately transported to an emergency department. Even if your injuries don't require a stay in the hospital, however, it's wise to visit your family doctor to discuss your symptoms. Injuries that appear minor at first can worsen with time and may have a serious impact on your quality of life. If you choose to pursue a personal injury claim, your doctor's expert opinion can help confirm your injuries. Consider a personal injury lawsuit. If you or a member of your family have been seriously injured in a bicycle accident, you may want to consider a personal injury lawsuit. Compensation through a personal injury claim can help cover expenses connected to your injury, including the cost for rehabilitation, medical care, home care, and home renovations, among others. A personal injury claim can also address damages such as pain and suffering and loss of quality of life.
Staying Safe on the Roads
While a personal injury lawyer can help you recover compensation for bicycle accident injuries, the better option is to avoid an accident altogether. This can generally be achieved by following some simple, practical safe cycling rules. Inspect your bicycle before each ride. Make sure your tires are pumped, your brakes are working, and your chain is intact. A malfunction can ruin a bike ride before it begins. If this is your first ride of the season, consider adjusting the fit of your bicycle. Riding a bike that's too small or too large can affect steering and control. Raise or lower the seat and handlebars as necessary. Equip yourself with protective gear, including lights, reflectors, a bell and, most importantly, a properly-fitted helmet. Lights and reflectors are absolute essentials to safe riding when the sun goes down. Even on well-lit downtown streets, it can be difficult for drivers to spot cyclists in reduced visibility. Flashing lights on your seat and handlebars will ensure you?re noticed, as will reflectors on your wheels and pedals. Consider also wearing bright, reflective clothing for maximum safety. A bell is necessary for riding at any time of day. Use it to alert cars and pedestrians of your presence. It can be especially useful on streets with curbside parking - nobody wants to be doored by a driver exiting their vehicle. Your helmet is the most important piece of safety equipment you own. While it's not illegal for Canadian adults to ride without a helmet, it is strongly inadvisable. A helmet can be the difference between a minor spill and a life-changing injury. Drive defensively. Cyclists and motor vehicle drivers have equal rights to the road. Unfortunately, when a driver and cyclist collide, the cyclist is invariably more vulnerable to injury. For this reason, it is critical that cyclists obey the rules of the road to the letter: stop at every stop sign and traffic signal; control your speed and avoid weaving in and out of traffic or quickly changing lanes; use hand signals before making turns. When possible, make eye contact with drivers in your vicinity before manoeuvring around them - you want to be as predictable as possible on the road. Expect the unexpected. A lot can happen on the busy streets of Toronto or Ottawa. From pedestrians darting onto the road to drivers making split-second decisions to stop or turn, you should stay alert and wary at all times. Potholes and debris like glass or loose gravel are also common causes of bicycle accidents, so keep an eye out for them.
Contact Neinstein Personal Injury Lawyers
If you or a member of your family has been injured in a bicycle accident, contact Neinstein Personal Injury Lawyers to arrange a free, no-obligation consultation with a member of our experienced team. We can assess the viability of your claim, provide guidance and advice as you consider your legal options, and offer strong representation if you choose to pursue compensation. Call us today at (416) 920-4242, reach us or submit a consultation request form on our Contact Us page. Your recovery starts with Neinstein. Image credit: enricomaria/RGBstock.com
Category Selector
Select a category relevant to you.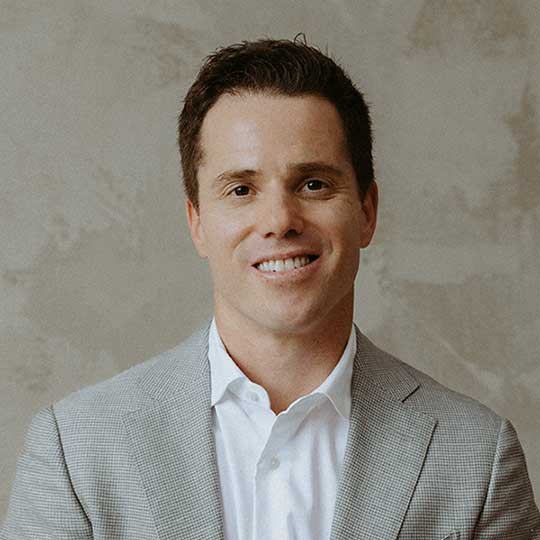 Erik Joffe
Associate, Personal Injury Lawyer
More Posts
View Bio
Area of Expertise
Bike accident
Accidents can happen. And when they do, an expert bike accident lawyer from our firm will be there to help. We help cyclists get bicycle accident. We help cyclists get bicycle accident compensation for a variety of accidents and injuries resulting from dooring, direct contact, and collision with cars, and poor or faulty infrastructure such as potholes. Our team of experienced lawyers will take the time to gather all relevant evidence pertaining to your case. We will detail the facts surrounding your bicycle accident and the lawyers and investigators assigned to your case will gather any eyewitness accounts when we develop a strategy for your case.
More Posts
Legal Support
Book A Free Consultation
We will not charge you unless your case is successful.