Jun 07, 2022 in News Car Accident
Car Accident: OPP Report Record High Fatality Rate: Here's How to Stay Safe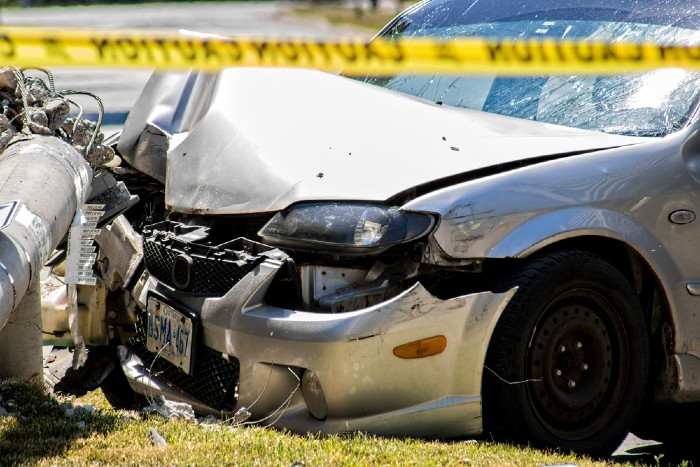 The Ontario Provincial Police (OPP) issued a press release in mid-May lamenting the fact that the province's motor vehicle fatality rate had reached a ten-year high. With more cars back on the roads in the wake of the worst of the COVID-19 pandemic, Ontarians must exercise even more caution than usual to stay safe. Here's a look at what's causing the uptick in traffic fatalities, how you can avoid injury, and how a car accident lawyer can help in the unlikely event of an accident.
How Significant is the Increase in Fatalities?
According to the OPP, the 107 fatalities recorded in Ontario by the second week of May was "a motor vehicle fatality rate the OPP has not seen in 10 years." It's the first time since 2012 that more than 100 people had died on the province's roads by that date.
What's Causing the Increase?
OPP data suggests that the vast majority of accidents causing the increase were preventable. Deaths linked to 'driver inattention' were up 79 per cent versus last year, from 14 to 25; impaired driving deaths increased 36 per cent, from 11 to 15; and while the 27 speed-related fatalities represented a slight year-over-year decrease, the 15 seatbelt-related fatalities was also up versus 2021.
Canada Road Safety Week, an annual public awareness campaign that ran from May 17 to 23 and included a province-wide OPP crackdown on dangerous driving, yielded more than 9,000 traffic charges, including 8,020 speeding charges, 632 seatbelt charges, 216 impaired driving charges, 177 distracted driving charges, 151 careless driving charges, and 138 stunt driving/racing charges.
How Can Drivers Stay Safe?
It's impossible to control how other drivers behave on the roads, but there are steps you can take to keep you and your family safe:
Always follow the rules of the road, including posted speed limits
Always wear your seatbelt, and ensure any passengers wear theirs as well
Never drive under the influence of drugs or alcohol
Avoid handheld devices, navigation systems, or other distractions
Always drive defensively
What Should I Do if I'm Injured?
In the unlikely event that you or a member of your family should be injured in a traffic accident, contact an experienced car accident lawyer as soon as possible to discuss your options. At Neinstein Personal Injury Lawyers, our team will be happy to listen to your story, assess the validity of your claim, and outline the next steps in the legal process.
Contact Neinstein today to schedule your free, no-obligation consultation with an experienced car accident lawyer.
Image: Shutterstock