Feb 16, 2021 in News Long Term Disability
Long Term Disability: Should COVID-19 Long-Haulers Receive Long-Term Disability Benefits?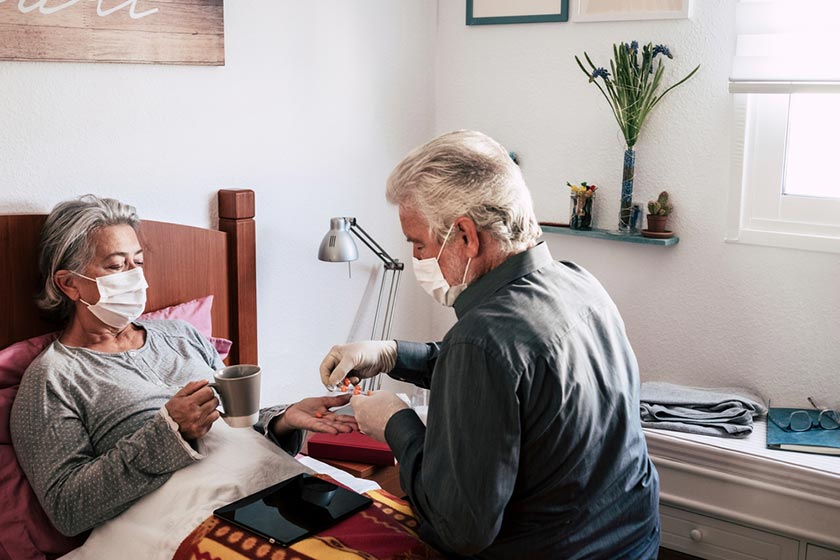 In the span of a year, COVID-19 went from a dangerous but little-known infection spreading rapidly in central China to the century's biggest news story. But despite its infamy, there is still plenty about COVID-19 that neither the general public nor the medical establishment understands. "Long COVID," for example, remains difficult to define, diagnose, or treat, yet it is a significant medical issue affecting patients across the country. Recently, it has also become central to insurance disputes involving long-term disability lawyers.
What is "Long COVID"?
The effects of COVID-19 tend to last anywhere between a week and a month in most patients. However, a small number of COVID 'long-haulers' experience severe symptoms for much longer. "Long COVID" is the term used to describe these lingering, serious symptoms.
What are Long-Term Disability Benefits?
Long-term disability insurance provides benefits to policy holders who are unable to return to their jobs after becoming disabled. These benefits generally begin after the policy holder has exhausted their short-term disability insurance benefits, sick leave benefits, and EI benefits.
Should Insurance Companies Provide Benefits to COVID Long-Haulers?
This is very much in dispute. In January, CBC News Ottawa reported that Chantal Renaud of Clarence-Rockland, Ontario, was launching a long-term disability claim against her employer's insurance provider. Renaud, who originally contracted COVID-19 last March, has been suffering from "Long COVID" since June. Her symptoms include 'debilitating fatigue, shortness of breath and a racing heartbeat,' according to the CBC.
After several weeks in bed during the summer, she attempted to return to work in the fall. When she did, her symptoms returned; she has been unable to work since November. She has already used the sick leave benefits she is eligible for, and her short-term disability benefits will soon run out. If she is unable to secure long-term benefits, she may risk losing her home.
"I'm feeling very hopeless and anxious," Renaud told the CBC. "It can not only destroy your life, but you can also start losing everything you worked for."
How Can Long-Term Disability Lawyers Help?
Most Canadians aren't equipped to take on large insurance companies when their claims are denied. Long-term disability lawyers have the experience and expertise to ensure your case is heard and your interests are represented.
Renaud isn't alone in seeking long-term benefits for her "Long COVID" symptoms, according to the lawyer working on her case.
"There needs to be some attention here, because this is having real effects on people – to the point they're losing their homes," he told the CBC. "Because they're not able to work, and they're stuck trying to prove a medical condition that's really in its infancy. My concern with long-haulers is that they are really at risk of falling through the cracks. These people will be left in the dust."
Contact Neinstein Personal Injury Lawyers
If you are unable to work due to lingering COVID-19 symptoms or any other catastrophic injury or illness, contact Neinstein Personal Injury Lawyers today to learn how we can help. Our experienced team of long-term disability lawyers will review your case and provide the guidance you need throughout the legal process.
Image: Shutterstock