Nov 05, 2019 in News JUUL & Vaping
JUUL & Vaping: What You Need to Know About Vaping, Nicotine Addiction, and our JUUL Lawsuit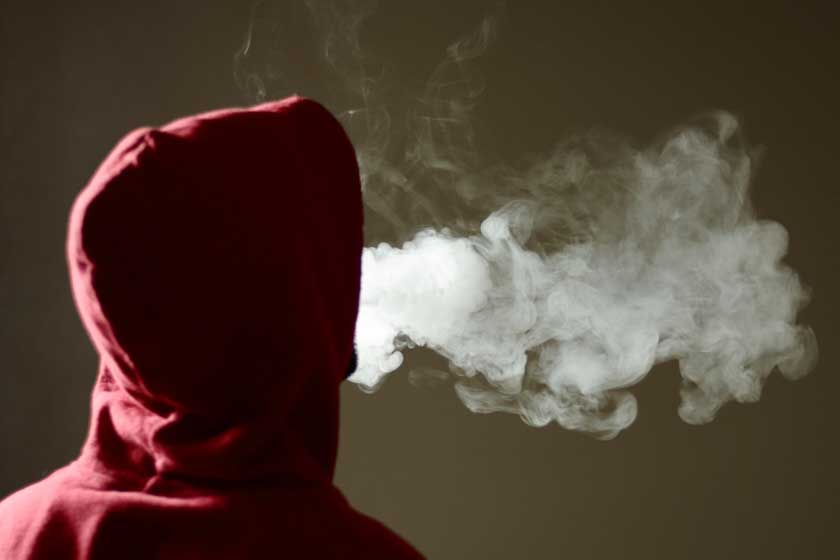 Neinstein Personal Injury Lawyers is now accepting clients for a mass tort claim against e-cigarette manufacturer Juul Labs Inc., creator of the JUUL e-cigarette. Nicotine vaping products have been linked to a wide range of health problems, including a nicotine addiction crisis among North American youths. For important information about vaping, JUUL, and our vaping lawsuit, please read on.
What is Vaping?
Vaping is the practice of inhaling and exhaling aerosol - usually referred to as "vapor" - produced by an e-cigarette or similar vaping device. The devices work by heating an e-liquid - which generally contains propylene glycol, glycerine, nicotine, and flavouring - until it has atomized. These products differ from traditional cigarettes in that they do not contain tobacco or produce tobacco smoke. They also contain fewer and different chemicals than tobacco products.
What is JUUL?
JUUL is a popular brand of e-cigarette that has come under scrutiny for questionable early marketing campaigns that appeared to appeal to young people. It has also been accused of failing to provide accurate information or sufficient warnings with respect to its nicotine content and the possible health complications associated with vaping.
Despite this scrutiny, the brand is extremely popular. It held a 72 per cent market share in the United States as of September 2018. In an interview with the CBC, University of Waterloo public health professor David Hammond attributed JUUL's success to its use of nicotine salts, which allow for a higher concentration of nicotine.
"It used to be that if the nicotine concentration was too high, it would give you a harsh or aversive feeling on your throat," Hammond said. "Juul solved that. That's why Juul is somewhere around half the market. That's why most of the other major brands in Canada, including Vype and smaller ones, have switched to nicotine salts."
Another factor in JUUL's success is its popularity among young people. A 2018 study led by Hammond found that the number of Canadian teens who said they'd vaped in the last month jumped from 8.4 per cent in 2017 to 14.6 per cent in 2018, a 74 per cent increase. In the United States, data from the U.S. National Institute on Drug Abuse shows one in four Grade 12 students, one in five Grade 10 students, and one in 11 Grade 8 students had vaped.
"What we're seeing now is rapidly increasing rates of e-cigarette use in teens and young adults," said Dr. Nicholas Chadi, an addiction medicine specialist and pediatrician at CHU Sainte-Justine in Montréal, also to the CBC. "They've been very aggressively marketed in all sorts of forms – on social media and big billboard ads – to target young people, even though companies will say the contrary. The marketing strategy has worked very well."
Health Concerns
Health Canada has linked vaping with nicotine to a wide variety of health issues, including:
Nicotine dependence, including addiction among users who would otherwise not have started using nicotine products
Memory and concentration issues among youths
Altered brain development and reduced impulse control among adolescents.
The long-term impacts of vaping with nicotine remain largely unknown. Health Canada notes that "the long-term safety of inhaling [vegetable glycerine and propylene glycol] is unknown and continues to be assessed," and that the chemicals used for flavour in vaping products are considered safe to eat but "have not been tested to see if they are safe to breathe in."
In the United States, the Centers for Disease Control and Prevention (CDC) have reported hundreds of confirmed and probable cases of lung injuries related to e-cigarettes, including several deaths. Toronto Public Health also reported encountering patients with potential vaping-related illnesses last month. E-cigarettes have been blamed for strokes, seizures, and a range of respiratory issues.
"Of course, e-cigarette use is never safe for youth, young adults, or pregnant women," the CDC's Dr. Dana Meaney-Delman told Yale Medicine.
"Based on clinical and laboratory evidence to date, we believe that a chemical exposure is likely associated with these illnesses," she continued. "However, and I really want to stress this, more information is needed to determine which specific products or substances are involved."
The Yale Medicine article stresses one point on which "Yale health researchers who study the health effects of vaping and e-cigarettes agree: Vape devices have not been proven to help adult smokers quit smoking. Moreover, vaping increases the risk a teen will smoke regular cigarettes later."
Legal Options
There have been several lawsuits launched against JUUL and other e-cigarette companies in Canada and the United States. Each vaping lawsuit focuses on different issues, including:
JUUL's targeting of minors with misleading advertising
JUUL's claims that its products are safer or healthier than smoking
Health issues linked to e-cigarette use, including shortness of breath, chest pain, coughing, increased nicotine addiction, stroke, and seizures
JUUL's failure to provide accurate information or warnings regarding the inherently dangerous nature of its product
JUUL's claims that their product is designed to help people quit smoking.
If you have used JUUL and experienced any physical, emotional, or behavioural symptoms, contact Neinstein Personal Injury Lawyers to learn more about our mass tort vaping lawsuit. You may be ennamed to compensation for the injuries you have suffered.