Mar 07, 2023 in News Legal News
Legal News: 10 Questions to Ask a Personal Injury Lawyer During a Personal Injury Consultation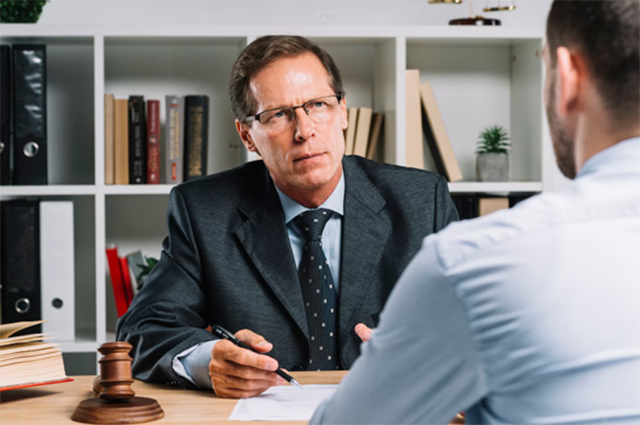 So you've found a personal injury lawyer or personal injury law firm and you want to discuss your accident and legal options. But what do you ask them to ensure they're the right representation for you? Here are 10 questions that ensure your personal injury consultation is informative and helpful.
1. Is it Worth it for Me to Pursue a Claim?
The projected settlement or case award amount that you and your personal injury lawyers will determine will help decide whether it's worthwhile pursuing a personal injury claim in the first place. If the anticipated compensation is low, the facts not in your favour, or the claim doesn't meet the threshold, an alternative legal strategy may be more suitable.
2. What Are the Damages I Can Sue For?
Remember that no personal injury lawyer can guarantee what amount you'll receive should the case prove successful, but they should be able to provide an outline of the claims that you are eligible to make and, possibly, a range of settlements for each head of damage. For example, you may be able to claim for pain and suffering (non-pecuniary damages), loss of income, care costs, and other economic losses.
3. What Are the Chances My Claim Will be Settled?
It's estimated that 95% of personal injury lawsuits are settled before they ever reach the courtroom. That said, every case is different and you need to ask your lawyers if your personal injury claim is likely to be settled out of court.
4. Have You Handled Similar Cases Before?
You want to ensure the personal injury lawyers you'll be working with have experience representing clients who faced similar circumstances. The expertise (and a track record of success) will make a difference in the outcome of your case.
5. What Are the Weaknesses of My Case?
Everyone wants to hear they have the strongest case, but you need to understand the weaknesses in your claim. It will help you manage expectations and make informed decisions about next steps.
6. How Long Will It Take to Resolve the Claim?
A personal injury claim can be settled in a matter of months, or it may take years to decide in court. The complexity of the claim, parties involved, expert evidence required, and numerous other factors will impact how long a claim may take to resolve. Again, your personal injury law firm can't provide a firm timeframe, but they should be able to provide an estimate based on past experience.
7. What Happens if the Case Goes to Trial?
If your personal injury claim goes to trial, your experienced personal injury lawyer will walk you through every step. Things such as timelines, whether you may be called as a witness, if you need to attend court regularly, and whether it impacts legal fees will all be carefully explained by your counsel.
8. Do You Have Time to Take My Case?
Ensure the personal injury law firm (or lawyer) that is handling the case will handle it themselves, not "farm it out" to the highest bidder
Get Your Personal Injury Claim Answers Here
We've prepared extensive FAQs based on questions clients ask us
9. Will I Speak to You Directly?
Poor communication is one of the most common reasons why people may have a poor experience with their lawyers. Ask upfront if you'll be speaking directly to the lawyer or if you will have another point of contact.
10. What Is Not Included in Your Contingency Fee?
The contingency fee ("No Win, No Fee") essentially means you don't have to pay legal fees if you don't receive compensation. However, you should know what isn't included in the contingency fee—such as an upfront retainer, expert costs and trial costs—before engaging the lawyer.
It's Why We Offer a Complimentary, No-Obligation Consultation
At Neinstein Personal Injury Lawyers, we know filing a personal injury lawsuit is a big decision and you have lots of questions to ask. It's why we offer confidential consultations that allow you to get the answers you need and make informed decisions about your claim. Contact a leading personal injury lawyer today.