Feb 23, 2023 in News Legal News
Legal News: Important: Act Quickly for Your Personal Injury Claim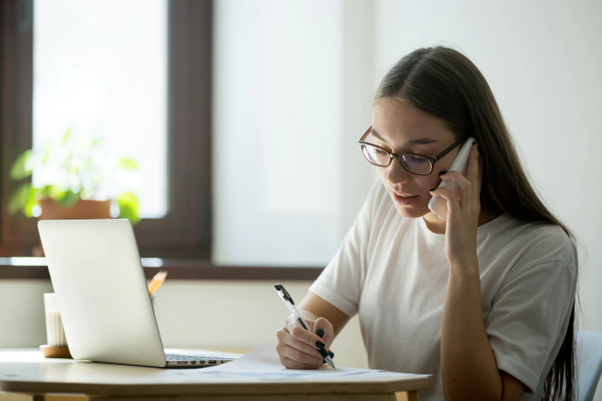 Personal Injury Claim 101: Why You
Need
to Talk to a Personal Injury Lawyer
Fast
After an Accident
"I can do it tomorrow…" Say that for long enough and soon months have passed since your accident, you have signed a low offer from the insurance company, and are now under pressure to get back to work even though your recovery has been slower than expected. Unfortunately, this is a situation we've seen far too often when it comes to a personal injury claim.
The first few days after an accident are so important. We'll demonstrate why finding the right personal injury lawyer fast can have a massive impact on your settlement and financial stability during your recovery.
Limitation Periods for Personal Injury Claims in Ontario
Here's something people don't realize - there are time limits within which you must begin legal proceedings by filing a claim. Generally speaking, the Ontario Limitations Act requires claims to be filed within two years of the accident occurring.
Though most accidents (including car accidents) have a two-year limitation period, others have a much shorter time allotments to make a claim. Slip and fall accidents, for instance, must be reported within 60 days of occurrence; and claims against an Ontario municipality have to be filed within just 10 days.
Stopping the limitation period from elapsing isn't the only motivation for acting quickly after a serious accident, there are other factors that can impact your claim, too.
6 More Reasons Why Time Is of the Essence in a Personal Injury Claim
1. Receiving the Medical Treatment You Need
Your personal injury lawyers can connect you to the right medical professionals, ensuring you receive the treatment and rehabilitation you need from the start.
2. Accessing the Accident Benefits You Are Entitled To
Insurers don't have to inform you of all the benefits you are entitled to. And you may be eligible to receive benefits after an accident even if you don't have insurance. A great example is that of a car accident where everyone injured (drivers, pedestrians, cyclists, and others) is entitled to benefits.
3. More Informed Legal Strategies
The sooner your lawyer can begin working with you and your family, the sooner they will be able to better understand your injuries, the mental anguish you are going through, and your unique recovery process. This will help them prepare legal strategies that align with your needs.
4. Providing a More Accurate Recollection of Events
The event will be fresh in your memory and you will be able to provide a clearer account of what happened. The more details the better, and it will be easier to provide said details in the immediate aftermath of the accident rather than recount the accident months later. After time, you may not be able to recall the little things like street names, the direction the other vehicle was travelling, and which lane you were in, all of which can help strengthen your case.
5. Gathering Evidence
Preparing a strong personal injury claim requires just that—preparation. Your lawyer needs to identify and contact witnesses, gather CCTV footage, medical records, receipts for medical expenses and caregiving, police reports, and more. As time passes, these things may be lost or may become harder to collect.
6. Not Accepting an Insurance Company's Settlement
As time passes, the pressure to accept the insurance company's offer ramps up too. Insurance adjusters are skilled at persuading claimants into accepting undervalued settlements, which is why you need a lawyer acting on your behalf.
Getting in Touch With the Top Personal Injury Lawyers Is
Easy
At Neinstein, we understand that the first step can feel like the hardest. It's why we offer a no-obligation, complimentary consultation with an experienced personal injury lawyer. You can discuss your accident confidentially, understand your options, and decide on a course of action that can maximize your potential benefits. Don't settle for anything less than exactly what you are owed. With Neinstein Personal Injury Lawyers, we'll make sure that you achieve the best outcome possible in your case.