Aug 08, 2022 in News Legal News
Legal News: It's Not Okay for Insurers to Pay Below Minimum Wage Rates in a No-Fault Accident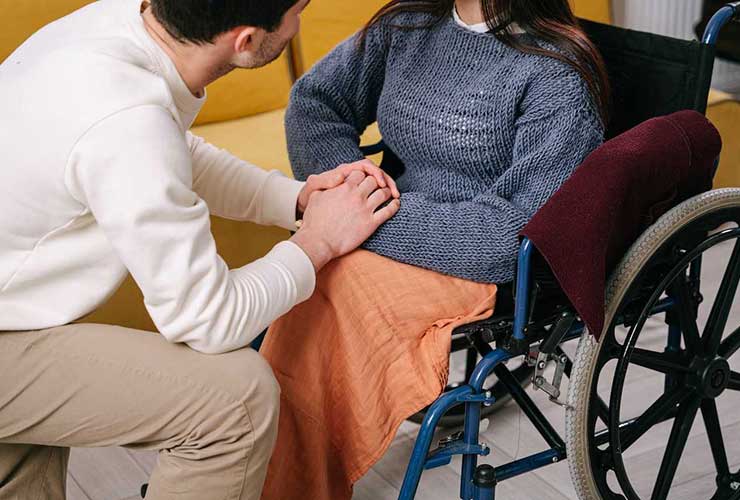 Good news, you can expect to receive up to $21.11 in hourly attendant care expenses under Ontario's no-fault accident policy if your motor vehicle accident occurred after April 14, 2018.
You read it right; that's $21 for an hour-long session with a qualified personal support worker in 2022. Consider that the market rate for PSWs in Ontario easily runs $35 per hour today, suddenly that's not looking like such good news.
So how has no-fault compensation fallen so out of step with reality, and does it mean you're left out of pocket?
The Reality and the Dream
Malitskiy v Unica Insurance Inc, a 2021 decision of the Ontario Divisional Court, opened a loophole that insurance companies have been exploiting with fervour. The court ruled that insurers would only be required to pay the hourly rate for professional attendant care services set out in legislation, not the true market rate.
There was one other benefit for insurance companies, too. Instead of calculating a total monthly insurance payout based on the hourly rate, insurance companies only have to pay the hourly rate, potentially reducing compensation even further.
Sure, the Financial Services Commission of Ontario's Guideline No. 01/18: Attendant Care Hourly Rate Guideline states, "Insurers are not prohibited from paying above the maximum hourly rates established in this Guideline." That said, expecting insurance companies to pay more than the minimum they can get away with is a pipe dream.
What Does This Mean if You Require Attendant Care After a No-Fault Accident?
For too many, it will mean choosing between no care and paying out of pocket because the insurance payout is so insufficient.
Unless PSWs are willing to provide services not just below market rate but below Canada's minimum wage, you may have to forgo attendant care. (The maximum hourly rate that insurers have to pay is $14 for Level 2 care, and the minimum wage is hovering around $15.50 in 2022). If you do get attendant care, you'll likely have to pay the difference yourself.
The situation isn't much better for other medical services either. Guideline No. 3/14: Professional Service Guidelines lays down the maximum hourly rates for other health care providers, rates which haven't been updated since 2014. Don't be surprised if market rates are nearly double what's mentioned in the Guideline, especially in light of inflation.
Not What Can You Do, What You Should Do
The court's decision in Malitskiy v Unica Insurance Inc essentially amounts to 'Ontario has not "adopted a full no-fault scheme"'. Victims of motor vehicle accidents are expected to pursue a tort claim to cover the (inevitable) shortfall in medical expenses.
In a nutshell, unless you want to pay thousands of dollars in medical expenses and rehabilitation costs for injuries caused by someone else, you need to pursue a personal injury lawsuit.
If you or someone you know has been involved in a serious motor vehicle accident, don't delay getting in touch with personal injury lawyers. We'll help you understand your no-fault accident and get the compensation you are owed.
Book a free, no-obligation consultation with experienced personal injury lawyers.