Feb 22, 2023 in News Legal News
Legal News: Personal Injury Settlements: What You Need to Know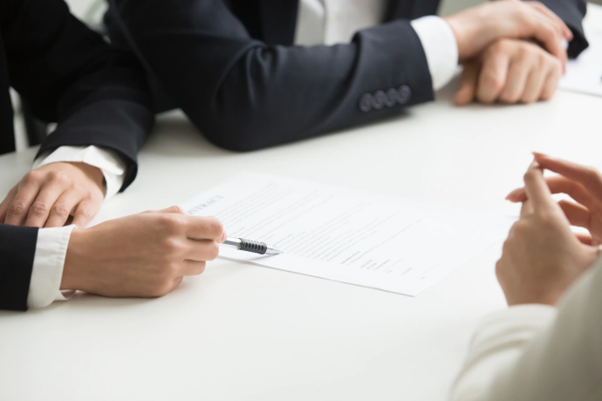 Though it's estimated that 95% of personal injury claims are settled out of court, getting the fair compensation you are entitled to requires perseverance, extensive legal knowledge, experience, and time. It requires preparing the case as though you are going to trial, a clear legal strategy, and an experienced team of lawyers to settle a claim successfully. In other words, if you want to get a personal injury settlement in Ontario that results in the full compensation you're entitled to, you need experienced lawyers.
What Goes Into Preparing a Personal Injury Settlement in Ontario
Your personal injury lawyers will prepare your case from the get-go as though it's going to go to trial. Starting preparation for a claim with that mindset can put you in a much stronger position and expedite the resolution.
That will mean gathering information and investigating the scene as soon as possible after the accident. Early on in the process, memories are fresher, witnesses are easier to find, and evidence can be more easily collected. Your lawyers may hire investigators and engineers and use the information gathered to help prove the defendant's liability.
Medical evidence will have to be gathered, too, to prove harm and build a case for damages. That can mean consultations with medical legal experts, surgeons, psychologists, and PSWs to assess injuries and future care needs.
This kind of preparation is essential for building a strong case on your behalf; without it, the defence knows it can get away with a low-ball offer.
Negotiating and Accepting a Personal Injury Settlement in Ontario
Once lawyers on both sides have completed their investigations, they will negotiate the terms of the settlement, the settlement amount, payout options, and other details. Your lawyers will present the settlement offer to you, and you will decide whether to accept or decline the offer.
In some cases, the guardian (if the plaintiff is under 18 years old) or litigation guardian (in case the injured person is unable to make decisions for their case) may decide whether to accept a settlement.
How Are Personal Injury Settlement Amounts Calculated?
Here's the short answer: you need to discuss your case with an experienced personal injury lawyer to calculate your personal injury settlement amount.
Personal injury settlement calculations typically cover two separate amounts:
Pecuniary damages – Amount reflecting medical expenses, prescription costs, attendant care, family caregiving costs, lost income, and other costs.
Non-pecuniary damages – Damages associated with pain and suffering, seriousness of the injury, loss of physical or mental function, and other losses.
Should You Accept a Settlement Offer? Here's What You Should Consider
Again, the best people to advise you on the settlement offer are your personal injury lawyers because they know the strengths and weaknesses of your case. Their opinion can help you evaluate whether it is indeed a fair reasonable settlement offer.
You should also consider things such as:
Time

– Do you have

time to wait

for another round of negotiations and settlement?

Evidence

– Are new facts/injuries likely to come to light?

Fair and reasonable

– Does the amount adequately represent the loss you have suffered?

Other conditions

– Are there any special conditions laid down in the settlement?
What Accepting a Settlement Means
Accepting the settlement agreement means acknowledging the close of the case. You will sign a waiver of release, which typically states you are accepting the compensation received as full satisfaction of the claim.
You will be bound by any terms in the settlement and will likely not be able to bring any further claims against the defendants.
Receiving Your Personal Injury Settlement Payout
Personal injury settlements in Ontario are usually paid out as a one-time lump sum amount, though there are other options:
Annuity

– An insurance policy that pays out a pre-determined amount every year.

Structured settlement

– Regular payments over a period of time, such as every month, or at the completion of certain milestones.

Settlement instalments

– Regular payments over a period of time.

Personal injury trust

– A type of trust that manages and pays out the personal injury payments as needed.
The settlement will be deposited with your personal injury lawyers, who will deduct the agreed-upon contingency fee, and transfer the remaining amount to you.
We've Handled Over 100,000 Successful Personal Injury Cases
With more than 50 years of representing Canadians in personal injury cases, Neinstein Personal Injury Lawyers has raised the bar for compensation expectations and medical care rewards for the catastrophically injured.
Discuss your case worry-free with a team that has the resources and know-how to vigorously and diligently represent your interests. Book a complimentary, no-obligation today.