Nov 24, 2022 in News Long Term Disability
Long Term Disability: Understanding What a Long Term Disability Lawyer Can Do for You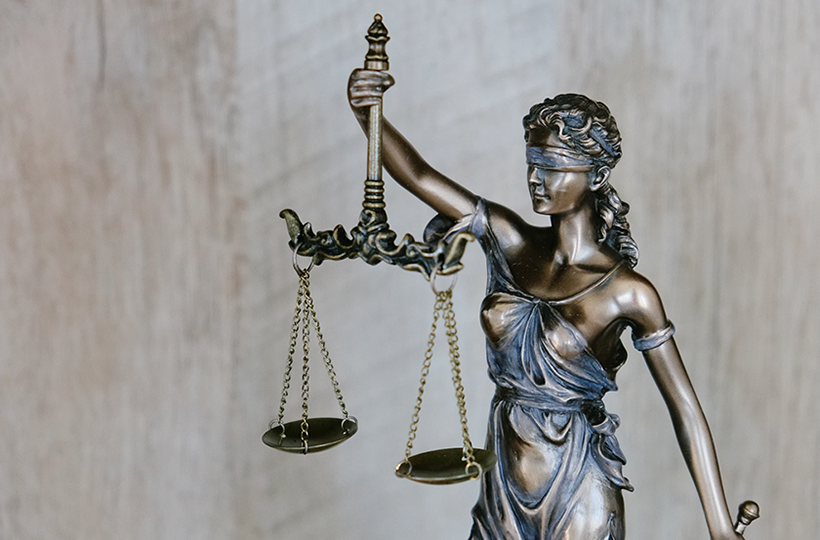 Making Recovery Easier with a Long Term Disability Lawyer in Toronto
Long term disability can be devastating in more ways than one. For many, adapting to their new normal leads to emotional, personal, and financial stress. The financial stressors in particular can be difficult to manage, as the disability often impairs your ability to work. And that's where a long term disability lawyer in Toronto can help.
Should you find yourself involved in an accident that leaves you unable to work for an extended period of time, you'll need additional financial resources to cover your expenses as you recover.
But too often, many people on long term disability are unable to access those resources because they are denied coverage by their insurers.
Why a Long Term Disability Lawyer Can Be Necessary
In the event of an incident where you or a loved one ends up with a long term disability, insurance is supposed to help cover some lost wages or even some expenses as you recover or adapt to an altered lifestyle.
Insurance is meant to be there for precisely these types of unexpected and unforeseen incidents, allowing you to recover without having to worry about your financial resources being exhausted.
In reality, people with credible claims for long term disability are often offered inadequate compensation or denied coverage outright by the relevant insurance provider, leaving them to face their recovery without the necessary resources to support them.
The good news is that a qualified Toronto long term disability lawyer can help defend your rights and ensure that you receive the benefits you're entitled to.
The Disturbing Statistics on Long Term Disability in Ontario and Canada
The private insurance sector keeps its numbers fairly secret (as you'd imagine), but some put the number of disability claims denials by insurers as high as 60%.
In the public sector, those numbers aren't much improved, with Service Canada reporting that 57% of applicants for the Canada Pension Plan (CPP) disability applications are denied coverage. While there is an appeals process, about two-thirds of people drop their appeals after their first denial letter.
This is even more striking when you consider that 28% of people living with severe disabilities are living in poverty. That's double the rate for people living with a mild disability and almost three times as high as people without disabilities.
What these statistics tell us is that there exists a disturbing gap in how we support people with long term disabilities.
A long term disability lawyer in Toronto will help you during this process, ensuring you can access the benefits you're entitled to and need so you can recover without financial burdens weighing on you.
With anywhere between 8% and 12% of the workforce in Canada missing work due to injury and receiving workers' compensation, personal injury lawyers in Toronto are prepared to fight for those that have been overlooked or disregarded by the system.
How Does a Personal Injury Lawyer Work?
At our disability law firm in Toronto, we field this question almost daily.
You will first be set up with a disability lawyer free consultation. There, you'll be able to talk to a long term disability lawyer or someone from their team who can assess your case and determine if they will be able to help you.
If they are able to take your case, they will begin the process of pursuing the benefits you are entitled to. Most long term disability lawyers do not charge hourly fees, and instead are paid by a percentage of the settlement. In other words, in most circumstances the long term disability lawyer will only receive compensation if you win your case.
Is There Such a Thing as a Long Term Disability Buyout Calculator?
We wish it were this simple. Unfortunately it's very hard to determine the probable potential benefits package without all the specific details regarding the accident, who was involved, the level of disability and length, income and dependents, etc.
Which is to say that a long term disability buyout calculator is virtually impossible to put together without the necessary context.
That said, your long term disability law firm in Toronto will be able to present you with a rough estimate of what they will pursue on your behalf, so you can at least have some idea of what level of compensation you can expect in the event of a successful case.
Difference between Long Term Disability and Short Term Disability Lawyer
What is the difference between a long term and short term disability lawyer in Toronto?
As the name implies, short term disability coverage is meant to cover your expenses for a shorter and set period of time while you recover and are eventually able to get back to work.
Long term disability lawyers have to fight for much larger compensation to account for the longer period off work (or even interminable period off work), the higher expenses related to recovery, etc.
Have a Premier Long Term Disability Law Firm Defend Your Rights When You Choose Neinstein
As an experienced disability law firm, Neinstein Personal Injury Lawyers is committed to helping people with long-term disabilities get access to the benefits they need in order to support them during their recovery.
We won't rest until you get the compensation you deserve - and need.
Contact us for a disability lawyer free consultation, and let's discuss all the legal options available to you.
FAQ on Long Term Disability
What if I've already been denied coverage by my insurer?
The fight isn't over! Get in touch with our team of Toronto long term disability lawyers and we'll help you determine the options available to you
How do I file a claim?
This can be a long process involving doctors, insurance providers, and long application forms with complicated language and fine print. A lot of the time they seem deliberately designed to make accessing benefits as difficult as possible. But if your claim is denied, you can get in touch with our lawyers and we'll help you fight for your deserved compensation
How long will my benefits last?
That depends on your disability, your insurance, and a number of other factors. Can be for your entire life if that's what's determined is needed by the court.