Dec 21, 2022 in News Legal News
Legal News: What Are the Different Types of Oxytocin/Pitocin Injuries?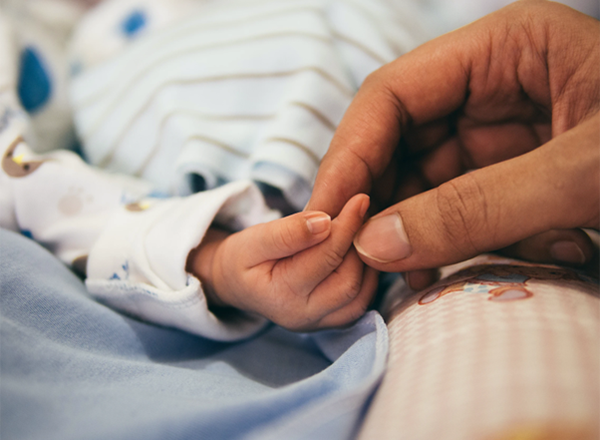 The Different Types of Oxytocin and Pitocin Injuries During Birth
What are the risks of oxytocin and Pitocin injuries, and how are oxytocin and trauma linked?
"Oxytocin is recommended to be used in every delivery in Canada," says Dr. Fiona Mattatall at the Department of Obstetrics and Gynecology at the University of Calgary. So it's no surprise that around 22% of births in Canada are induced using oxytocin and its synthetic equivalent, Pitocin (also sometimes called medication oxytocin).
In this article, we'll explore the oxytocin and Pitocin birth injuries that can result if the dosage is not monitored carefully or if complications occur.
Neurological Brain Injuries and Long-Term Side Effects of Pitocin on the Baby
If Pitocin causes hyperstimulation, it can result in intense contractions just two minutes apart. This impacts the ability of the placenta to deliver oxygen to the baby during labour, potentially causing neurological injuries (a condition called hypoxic ischemic encephalopathy or HIE) leading to permanent disabilities such as cerebral palsy.
Other potential Pitocin birth injuries are:
These potential Pitocin errors and the risks of Pitocin more broadly should be well understood - but if you or a loved one experienced Pitocin birth injuries, please reach out to a birth injury lawyer in Toronto to explore all your legal options.
Pitocin Birth Injuries Caused to the Mother
Pitocin side effects on the baby aren't the only risk; it can cause injuries to the mother as well during and after labour. Some maternal complications and injuries that have been linked to Pitocin are:
Uterine rupture and haemorrhaging

Water intoxication and convulsions

Bleeding in the brain (subarachnoid hemorrhage)

Irregular heartbeat

High blood pressure

Anaphylaxis (or an allergic reaction)

Pelvic hematoma

Nausea and vomiting
Induced Labour and Medical Malpractice
It's because of the risks posed by Pitocin and oxytocin-induced births that there are clear guidelines on their use. Medical professionals must weigh the need and risks of inducing labour before going ahead with either oxytocin or Pitocin.
"It All Went Wrong in Just a Heartbeat"
But Nick & Katerine refused to let a birth injury limit the rest of her life
Injuries can also occur when physicians attempt vaginal delivery by prolonging labour, instead of opting for a medically-indicated C-section.
During labour, the medical team must ensure the baby continues to receive oxygen and that they follow the required standard of care when administering high-risk medication like Pitocin.
In the event medical professionals fail to follow guidelines, and an injury occurs, it can give rise to a medical malpractice claim.
Getting in Touch With Birth Injury Lawyers
It may seem unthinkable, but injuries can and do occur during labour and delivery. Oxytocin and trauma, Pitocin injuries, injuries from forceps, and injuries even during vacuum extraction can cause long-lasting harm to both mother and baby.
If you feel you or someone you know may have suffered birth injuries due to medical malpractice or negligence, get in touch with our birth injury lawyers. While we can't undo the harm that has been done, we can ensure that you receive the financial support to better care for yourself or your loved one.
Book a free, no-obligation consultation to discuss your matter with an experienced team of birth injury lawyers today.