Feb 20, 2023 in News Legal News
Legal News: Will My Insurance Premiums Go Up if I'm Insured and I Use My Own, No-Fault Insurance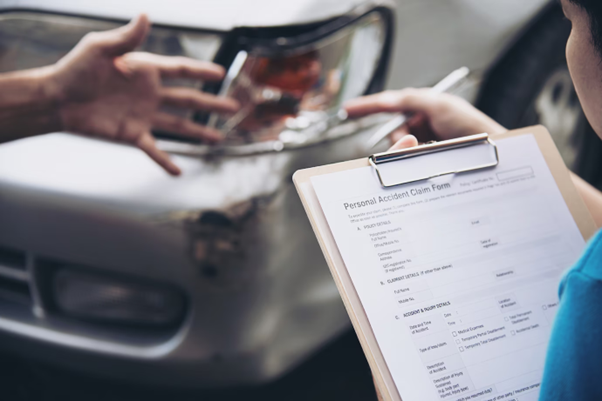 Will My Premiums Increase After a No-Fault Car Accident?
Here's a very simple answer to your question: no, your premiums should not increase if you make a claim for an accident in which you are not at fault.
But no two accidents are the same and the answer is rarely that simple. Keep reading to find out what at-fault and no-fault accidents are, and how they impact your insurance premiums.
No-Fault and At-Fault Car Accidents Explained
An accident is an accident, but the role you play in it will make it a no-fault or at-fault accident.
If you are involved in a collision and you are not the driver responsible for causing the collision, it is a no-fault accident.
Conversely, if you are involved in an accident in which you are responsible for the collision, it will be considered an at-fault accident.
Ontario has a no-fault system of auto insurance, meaning insurance companies must pay out claims after an accident. Insurance compensation can cover damage to your vehicle and injuries to you and your passengers.
Don't let the term "no-fault" confuse you, someone is almost always wholly or partially at fault.
Though your claim will be paid out, the insurance companies will investigate the accident to determine which drivers were primarily and contributorily at fault. Fault is assigned as a percentage to each driver according to the Fault Determination Rules.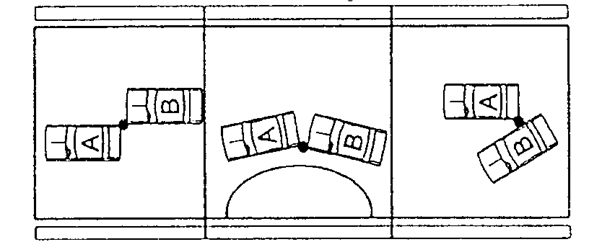 Caption: One of the 30 diagrams that help investigate auto accidents and ascertain fault
Example of a No-Fault Auto Accident Insurance Claim
Picture this: You are driving at 50 km/h in the right-hand lane of a two-lane carriageway, passing by a shopping complex. All of a sudden, you see in your peripheral vision a vehicle speed out of the exit and T-bone you.
It turns out the driver was speeding in the parking lot and never bothered to stop before joining the carriageway, as they are required to do by law.
This would be a no-fault accident (for you) since it was the other party's actions that led to the crash.
Your Insurance Company Is Probably Short Changing You
Here's one way insurers can get out of paying fair compensation in a no-fault accident
So, Will Your Premiums Increase After a No-Fault Accident?
In a scenario such as the one above, your insurance premiums are not likely to increase, since the other driver was at fault.
In a nutshell:
Premiums will not increase - If you are not at fault in an accident
Premiums may increase - If you are partly responsible for an auto accident
That said, Ontario's no-fault insurance system does not mean you cannot be held responsible for the accident later on. If during the investigation the insurance company finds you were distracted and were partially responsible for the accident, your premiums will likely increase.
And it's not just premiums you need to think about, you may be liable to pay the deductible if you are found responsible for the crash.
Our Injury Lawyers Help You Receive the Treatment You Need
The Insurance Company Doesn't Always Get it Right…That's Why You Need Injury Lawyers
Whether it's the insurance adjuster who has failed to investigate the accident adequately, the other driver fabricating events, or just a procedural error by your insurer, you can be held liable for an accident mistakenly. That's bad enough in a minor accident, but when injuries are serious, it can mean being deprived of the compensation you are owed.
Talk to our injury lawyers about your accident confidentially and freely. We'll help you understand next steps and how to go about receiving the compensation you are owed.
Book a complimentary, no-obligation consultation with a car accident lawyer today.