Blogs: What Does an Occupier's Liability Lawyer Do?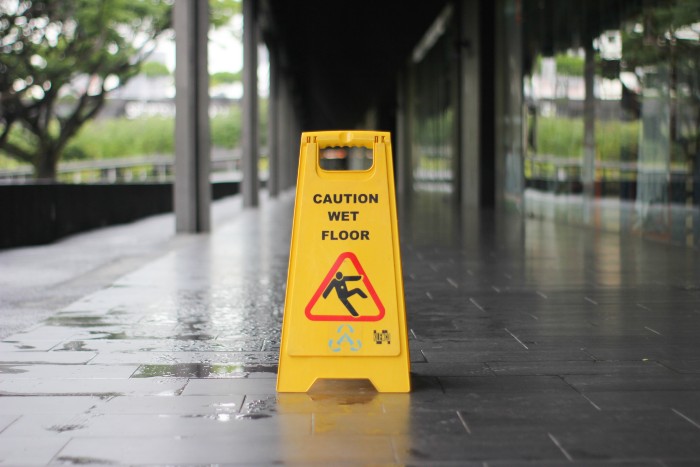 After more than 50 years in practice, Neinstein Personal Injury Lawyer has established expertise in all areas of personal injury law in Ontario. In this blog, we will explain an important area of personal injury law, and discuss how an occupier's liability lawyer can help if you've been injured.
What is Occupier's Liability?
Occupier's liability is a field of law concerned with the duty that property owners owe to visitors. Occupier's liability claims most commonly involve hazards that create foreseeable risks of harm. 'Hazards' can include defects in a property's design or conditions caused by wear and tear or lack of maintenance. They can include, but are not limited to, the following:
Spills
Snow or ice
Debris
Dangerous stairways
Inappropriate or inadequate railings
Lack of warning signs
Insufficient lighting
Unexpected potholes
Uneven surfaces
Unmaintained areas
Who is an Occupier Responsible For?
In general, occupiers are responsible for people they invite onto their property. This can mean a person you invite into your private home; more often, occupier's liability claims involve people injured in commercial, retail, or public spaces.
Occupier's liability is particularly applicable to retail and commercial premises, the owners of which invite members of the public onto their property for the purpose of selling goods and services. Because these occupiers seek to make a profit from their visitors, they are required to inspect and maintain their premises safe for users.
Challenges Associated with Occupier's Liability Claims
If you've been injured due to a poorly maintained property, it's important to contact an occupier's liability lawyer as soon as possible. Many hazards – snow, ice, spills, etc. – are temporary, and can be quickly cleaned up or repaired by an occupier. In these situations, it is vital to collect as much evidence as possible as quickly as possible. This evidence can include accident reports, witness statements, photos and videos of the scene, etc.
In some occupier's liability cases, victims may also be required to quickly submit written notice of their intent to launch legal action. This is particularly true in cases against municipalities, where the notification period is just ten days, and in winter slip and fall cases, where the notification period is also limited.
Contact Neinstein Personal Injury Lawyers
If you or a member of your family has been injured on someone else's property, contact Neinstein today to schedule a free, no-obligation consultation with an experienced occupier's liability lawyer. Our team will be happy to discuss your case and explain your legal options.
Image: Unsplash