Sep 07, 2021 in News Long Term Disability
Long Term Disability: Should Long COVID Patients Have Access to Disability Benefits?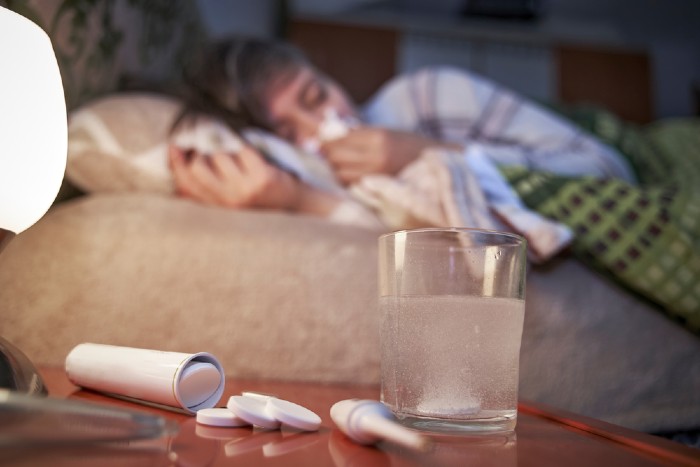 The job of a long-term disability lawyer is to help clients who are unable to work due to an injury or illness access the benefits they need and deserve from their insurance provider. Most often, long-term disability clients have serious spinal cord injuries, brain injuries, and similar injuries that make work extremely challenging or impossible. Other conditions that may be considered long-term disabilities include chronic pain, cancer, various mental and emotional disorders, and more.
Recently, a growing number of Canadians have been unable to work due to the long-term effects of COVID-19. These 'long-haulers' experience unusually persistent COVID symptoms, sometimes lasting many months. Unfortunately, insurance companies have been reluctant to provide benefits for these individuals.
What is 'Long COVID'?
England's National Institute for Health and Care Excellence (NICE) has provided definitions for three types of COVID: acute COVID-19, ongoing symptomatic COVID-19, and post-COVID-19 syndrome.
Acute COVID-19 is the classic version of the disease, with signs and symptoms lasting up to four weeks. Ongoing symptomatic COVID-19 presents as signs and symptoms lasting from four to 12 weeks. Post-COVID-19 syndrome is identified by signs and symptoms that develop during or after an infection consistent with COVID-19 that continue for more than 12 weeks and are not explained by an alternative diagnosis.
'Long COVID' generally refers to the latter of these three illnesses. According to England's National Health Service (NHS), its symptoms can include:
Extreme tiredness or fatigue
Shortness of breath
Chest pain or tightness
Brain fog (problems with memory and concentration)
Insomnia
Heart palpitations
Dizziness
Pins and needles
Joint pain
Depression and anxiety
Tinnitus and earaches
Feeling sick, diarrhoea, stomach-ache, and loss of appetite
High temperature, cough, headaches, and sore throat
Changes to sense of smell and taste
Rashes
Doctors aren't yet aligned on what percentage of COVID patients experience Long COVID; one British study put the rate at roughly 10 per cent, while an American study has suggested it may be as high as 30 per cent.
Why Can't Patients Access Long-Term Disability Benefits?
As every long-term disability lawyer knows, insurance providers are never eager to pay out benefits. In the case of applicants with Long COVID, insurers have several reasons to deny claims.
The most challenging is that there is not yet an established criteria for diagnosing Long COVID, meaning it is difficult to provide solid evidence that that is what an applicant is experiencing.
"They're denying claims left, right and centre," said Susie Goulding of the COVID Long-Haulers Support Group Canada, an organization with roughly 14,000 members, to ElliotLakeToday.com. "Because there is no definition, these insurance companies don't have any code to write off of."
"The problem that the long-haulers have is that there is no established diagnostic criteria for this, there's no testing for this… a lot of insurance companies are requesting objective evidence," one lawyer told the same publication.
What Needs to Change?
The first step to helping long-haulers access benefits will be for Canada to officially recognize Long COVID and establish a set of diagnostic criteria, as has been done in Britain. Once that has happened, doctors will be able to diagnose their patients and provide proof to insurance companies.
"Canada needs to recognize that Long COVID is a national crisis and that it is a disability," Goulding said. "It also needs to be taken seriously by the government and, like other countries, we need to have access to disability benefits."
Contact a Long-Term Disability Lawyer at Neinstein
If you or a member of your family is having trouble accessing long-term disability benefits from your insurer, contact Neinstein Personal Injury Lawyers today to schedule a free, no-obligation consultation. Our experienced team has helped hundreds of seriously injured Ontarians secure financial compensation.
Image: Shutterstock