Jan 22, 2016 in News Personal Injury
Personal Injury: Understanding the different types of personal injury, and how a personal injury lawyer can help
Canadians' everyday lives are filled with behaviour that poses an injury risk. Driving, cycling, or walking to work in the morning could result in a serious injury. Heading to the hospital for a routine emergency room visit or purchasing an exciting new gadget could, in theory, result in a life-altering injury. But Canadians can't live their lives looking over their shoulder, forever worried about the next big accident. It's a busy world, and the distant chance of being injured shouldn't affect the way you live your life.
However, in the unfortunate circumstance that you do suffer a serious injury, an experienced, competent personal injury lawyer can help put your mind at ease and give you the freedom to focus on recovery.
So what is a personal injury? FindLaw.com provides an excellent overview:
"Injuries can come from many different sources, whether they involve an intentional act (such as physical battery or slander), the negligent production of dangerous prescription drugs, or even tainted food. When you become injured through no fault (or limited fault) of your own, and another party is to blame, you may have a legitimate claim for damages."
While that definition covers personal injuries in general, it's worthwhile to look at some specific types of injuries that keep personal injury lawyers busiest. One useful way of categorizing injuries is to divide them by cause and type.
Some personal injuries defined by cause include:
Motor vehicle accident injuries
Car accidents are a leading cause of injury in North America. According to stats released in 2009, more than 60 per cent of Canadians own vehicles. In 2013, nearly 2,000 people died in car accidents, while a further 10,300 suffered serious injuries. While those numbers look good compared to most of the past 20 years, car accident injuries are sadly still quite common in Canada.
Cyclist and pedestrian injuries
Canadian cities are adapting slowly to cycling's increasing popularity. While advocates are raising the profile of cycling safety concerns, 7,500 cyclists are seriously injured in Canada every year. And while only four cyclists were killed on Toronto in 2015, 38 pedestrians lost their lives. Pedestrians and cyclists are entitled to compensation for their injuries and should contact an experienced personal injury lawyer if they have been hurt in an accident.
Slip and fall injuries
Most Canadians are quite used to slippery winter weather: we've all taken a tumble or two over the course of our lives. But while most of us have walked away unscathed, slip and fall injuries can be extremely serious, especially for older people. While not all injuries sustained in a slip and fall scenario will result in personal injury claims, a personal injury lawyer can help you assess and understand your unique situation.
Medical malpractice injuries
Medical malpractice claims in Canada are extremely complex, expensive, and time consuming. Canadian doctors are fiercely protected by the Canadian Medical Protective Association (CMPA), which has deep pockets and access to leading medical experts. However, medical errors can also lead to serious, life-altering injuries, and Neinstein Personal Injury Lawyers' experienced team of medical malpractice lawyers are happy to help you pursue fair compensation.
Personal injury cases defined by type include:
Traumatic brain injuries
A serious brain injury can gravely affect the quality of life not only of the victim but also the victim's family and friends. Brain injuries can require expensive medical assistance and long-term rehabilitation, and as such these claims can take years to resolve.
Spinal cord injuries
Similar to brain injuries, spinal cord injuries can have a profound impact on the quality of life of both the victim and their family. In both spinal cord and brain injury cases, an experienced personal injury lawyer can take care of legal proceedings, giving the injury victim and their family the time and space they need to begin the recovery process.
Wrongful death
In wrongful death cases, regardless of the cause, a personal injury lawyer's first aim should be to help the surviving family members access the support and care they need in order to begin the healing process. No compensation can replace a lost loved one, but it can allow the beneficiary to focus on what matters most: recovering from their loss.
Most of the cases listed above would involve the negligence or malicious intent of an offending party. However, in some cases the lawsuit depends on liability. In product liability cases in particular, a standard of care is owed to consumers by the manufacturers, designers, distributors, and retailers of goods. Dangerous and defective products can do serious harm and cause injuries that may entitle the victim to fair and reasonable compensation.
If you or a member of your family has suffered from any of the above injuries, contact a Neinstein Personal Injury Lawyers personal injury lawyer today for a free, no-obligation consultation.
Category Selector
Select a category relevant to you.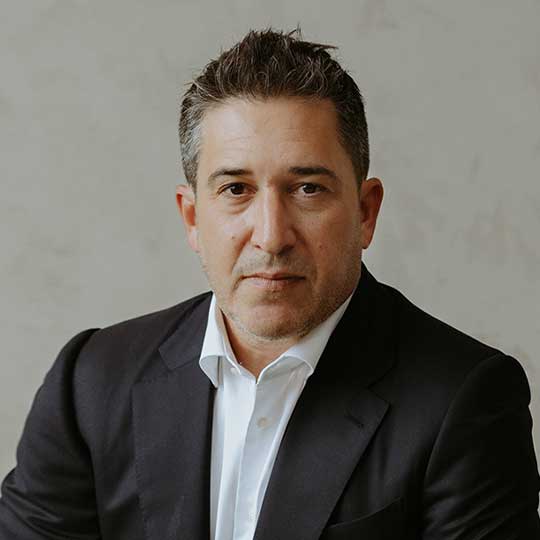 Greg Neinstein
Partner, Personal Injury Lawyer
More Posts
View Bio
Area of Expertise
Personal injury
Personal injury claims come in all shapes and sizes. Our practice has represented clients seeking compensation from individuals, small businesses, corporate entities, medical professionals and facilities, and insurance providers. This diverse experience has made us one of Ontario's most reputable and trusted personal injury law firms. If you or a member of your family has been catastrophically injured, contact a Neinstein personal injury attorney to discuss your legal options.
More Posts
Legal Support
Book A Free Consultation
We will not charge you unless your case is successful.