Blogs: International Injury Claims Present Significant, but not Insurmountable, Challenges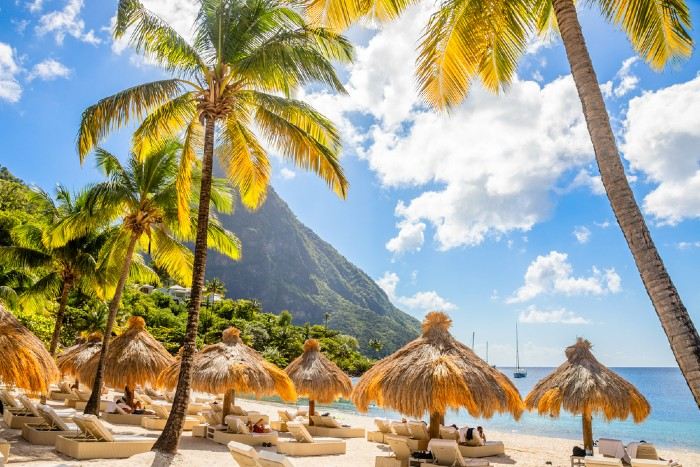 Last week, CBC News Toronto reported on an interesting personal injury case involving a serious leg injury sustained in a slip and fall abroad. The case has lingered for over a decade, underscoring the significant challenges associated with international, multijurisdictional injury claims, even for the most accomplished personal injury lawyer.
In early 2009, noted private investigator Tom Klatt and his wife visited the Sandals Regency La Toc Golf Resort and Spa in Saint Lucia. On January 4, Klatt slipped and fell on a staircase leading from the couple's private villa to the suite's plunge pool, suffering a serious injury.
"There were no rails," Klatt told the CBC. "I slipped off the second-last step, crashed into the wall and had severe pain in the left leg."
When he returned to Toronto, Klatt was diagnosed with a left quadriceps tendon rupture that required surgery. The tendon ruptured again in March, requiring a second operation. Klatt's doctors believe he will eventually need a full knee replacement.
"It will never be the same," said Klatt's personal injury lawyer. "It's very rare to have your quadricep muscles and tendons torn off your kneecap – that's a pretty bad injury."
"It destroyed me; to stay fit became a real battle," Klatt added. "I want to go for a walk with my son, and well, I can go to the end of the driveway."
It wasn't until he understood the extent of his injuries, nearly a year after the accident, that Klatt opted to pursue legal action – and initiate an investigation.
"Once I learned how significant the injury was and the chances of me ever skating again, ever kicking a soccer ball, coaching my son – doing any of that – had gone out the window, I wanted to see where I'd fallen and why," he explained.
As a private investigator, Klatt had a unique advantage over most personal injury clients. Late in 2009, he returned the resort with a video camera and measuring tape to gather valuable evidence. His images of the staircase provided critical context for the expert witnesses retained by his personal injury lawyer.
At trial, Superior Court Justice Lorne Sossin agreed with Klatt's contention that the design of the staircase, the lack of lighting, and lack of a handrail all contributed to the injury. The Justice found that the resort was liable for the damages Klatt had incurred.
However, even with his experience has an investigator and Justice Sossin's decision, Klatt has encountered a variety of challenges and roadblocks unique to international injury cases. For example, the case has been subject to Saint Lucia's unique negligence laws.
"I didn't know there is a law in Saint Lucia that says, no matter what happens, the plaintiff is liable for 25 per cent of everything," Klatt said. "We were cautious and I still slipped, [yet] I'm 25 per cent responsible."
The Superior Court awarded Klatt $790,000 after the 25 per cent deduction, plus the cost of future care. However, the resort is now disputing the decision, meaning the case remains in limbo.
International injury claims are challenging for a variety of reasons, including the application of laws from the jurisdiction where the injury occurred, and the stringent test to determine whether a case should be heard in Canada. These challenges make these cases extremely expensive, meaning many personal injury law firms will refuse to accept them on a contingency basis.
The best way to protect yourself against injuries abroad is to purchase sufficient accident insurance. However, if you've been injured while in another country and believe you have a viable claim, contact Neinstein Personal Injury Lawyers today to discuss your case. Our team has experience handling complex multijurisdictional cases, including the precedent-setting Club Resorts Ltd. v Van Breda, in which Medical Malpractice Group head Duncan Embury played a vital role.
Image: Shutterstock