Oct 12, 2021 in News Personal Injury
Personal Injury: Civil Claims and Public Transit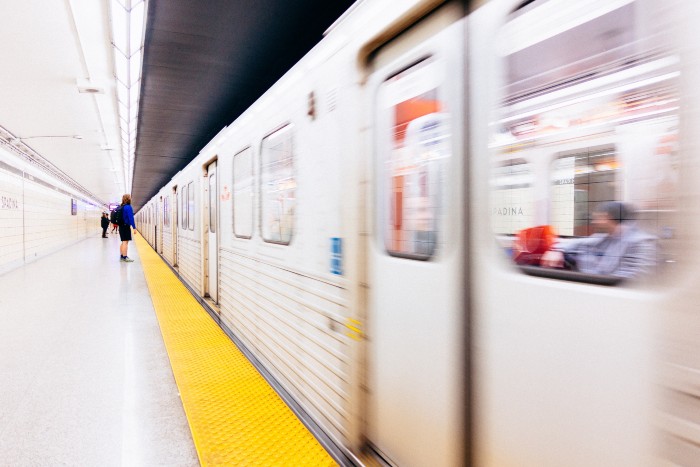 Every day, hundreds of thousands of people in Ontario's largest cities use public transit to travel to work, school, sports events, concerts, social gatherings, religious services, and every other function that makes up life in an urban centre. In Ottawa, daily ridership is nearly 340,000; in Toronto, it was close to 1.7 million before the pandemic. These public transit systems, the OC Transpo and the Toronto Transit Commission (TTC), are collectively responsible for the safety of more than two million people per day.
Public transit companies have a duty to operate safely and cautiously, to ensure their vehicles and equipment are working properly, and to ensure that their drivers are competent and extensively trained. When they fail to uphold these duties, the results can be disastrous. For example, a 2019 OC Transpo bus crash at Ottawa's Westboro transit station resulted in three deaths and dozens of injuries. The criminal trial stemming from that accident was resolved last month with the driver acquitted of three counts of dangerous driving causing death and 35 counts of dangerous driving causing bodily harm.
"The limitations of human perception and reaction times would have made it next to impossible for Ms. Diallo to meaningfully respond to the crisis she found herself and her passengers in, given the rapidness of the sequential collisions that occurred," explained Ontario Court Justice Matthew Webber, according to CBC News Ottawa.
For the families of those killed in the crash, the ruling was met with disappointment. However, the civil justice system has already provided some relief. Last year, after receiving 18 statements of claim, the City of Ottawa formally acknowledged civil responsibility for the accident. To date, it has paid out more than $5 million in settlements, including to the families of two of the three deceased passengers, per the CBC.
This result is why Neinstein's team of personal injury lawyers includes counsel with experience handling public transit-related claims. Whether you've been injured on a bus, streetcar, subway, or some other form of public transportation, our lawyers will investigate the circumstances and advocate to protect your rights and secure full compensation for the injuries, pain and suffering you have experienced. At Neinstein, we take a personalized approach to understand each client's needs, including partnering with healthcare providers to deliver meaningful care.
Contact Neinstein Personal Injury Lawyers
If you've been injured in a transit accident, contact Neinstein Personal Injury Lawyers today to schedule a free, no-obligation consultation. Our team will listen to your story, assess the viability of your claim, and explain your legal options.
Image: Unsplash