Blogs: Toronto Gradually Implements Road Safety Infrastructure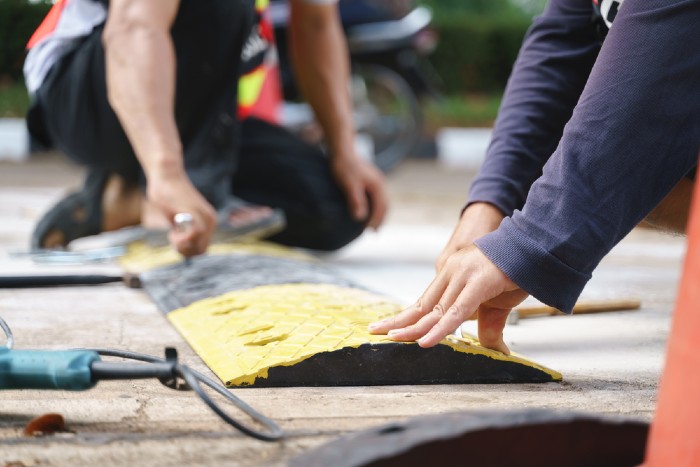 When the City of Toronto launched its Vision Zero road safety plan in 2016, the goal was to eliminate traffic deaths within five years. That hasn't happened, as all road safety advocates and Toronto car accident lawyers know.
However, there has been a modest decrease in pedestrian fatalities since 2018; 41 pedestrians died that year, followed by 39 in 2019. In 2020, that number fell drastically, perhaps aided by the pandemic, to 21.
There were just nine pedestrian deaths in Toronto through the first seven months of this year, prompting cautious optimism from advocates. That optimism has been buoyed further by subtle infrastructure changes making their way onto city streets.
On July 29, CBC News Toronto reported that the city had launched a left-turn traffic calming pilot with the installation of rubber speed bumps through two busy intersections in Scarborough. Collisions between left-turning motor vehicles and cars or pedestrians are among the most common sources of fatalities and serious injuries in the city. The speed bumps will force drivers to make slower, sharper turns, which will make vulnerable road users more visible. Six more intersections are scheduled to be added to the project by the end of August.
Two days later, CBC News Toronto reported on the addition of 'head-start' walk signals, which allow pedestrians to enter intersections five seconds before motor vehicles, at hundreds of intersections throughout the city. The project, announced by Mayor John Tory in 2018, has been expanded to include more than 500 walk signals, with hundreds more slated for installation by the end of the year.
"The goal is ultimately to try and implement them at every possible location that we have within the city," Toronto traffic management director Roger Browne told the CBC.
Although the city wasn't able to provide the CBC with data on the effectiveness of the initiative, Browne said research from the National Association of City Transportation Officials suggests the signals can reduce collisions between vehicles and pedestrians by as much as 60 per cent.
Once again, road safety advocates are happy about the change.
"I think it's a wonderful idea. It's simple. Nobody seems to be upset about it," Friends and Families for Safe Streets spokesperson Jess Spieker told the CBC. "Unlike some road safety measures, it seems to be instantly accepted."
Car accident lawyers in Toronto have had an up-close view of rising traffic deaths in the city over the past decade. The reduction in serious injuries since 2019 has been a welcome sight, even if aided by COVID-era lockdowns and the shift to working from home for many employees. The hope now is that the city's most recent road safety initiatives will have a lasting effect, and that traffic fatality numbers remain lower as society gradually reopens.
Contact Neinstein Personal Injury Lawyers
If you or a member of your family has been injured in a traffic accident, contact the car accident lawyers at Neinstein today to schedule a free, no-obligation consultation. Our team will review your case and guide you on your road to recovery.
Image: Shutterstock