Jun 14, 2022 in News Auto Insurance
Auto Insurance: Ontario's Provincial Parties Presented Different Solutions to High Insurance Premiums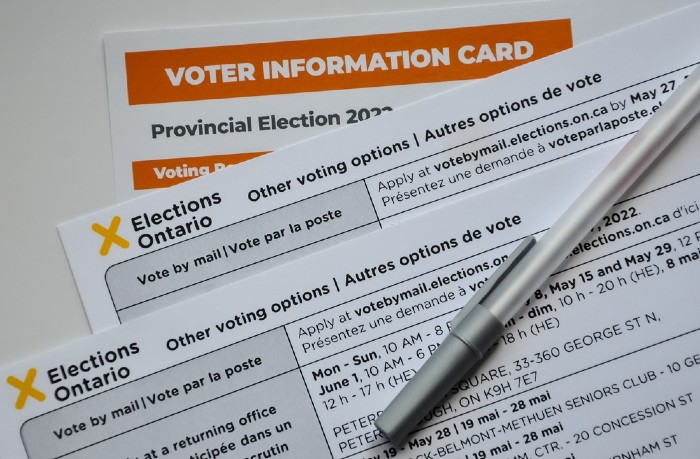 It's no secret that Ontarians pay among the highest auto insurance rates in the country, trailing only British Columbia. Seemingly every election cycle, the province's political parties offer different pathways to reduce premiums. With inflation causing broad cost-of-living increases, the need to lower insurance costs has never been more urgent.
Ahead of the June 2 provincial election, the incumbent Progressive Conservative (PC) party and official opposition New Democrat Party (NDP) both issued auto insurance-related promises. The third-place Liberal Party did not mention auto insurance reforms, and the Green Party did so only indirectly.
The PCs promised, in essence, to continue with policies enacted under their 2019 plan, 'Putting Drivers First: A Blueprint for Ontario's Auto Insurance System.' These policies included expanding the types of insurance available to consumers and cracking down on insurance fraud, which some stakeholders claim is substantially to blame for the province's elevated rates.
"The current mandatory insurance product may not offer the choices Ontario drivers deserve," the party said in its budget (it did not release an official platform). "This is why the government intends to propose changes that over time would provide consumers with more options when purchasing automobile insurance."
Critics of the PC plan claim that fraud is far less of an issue than certain stakeholders suggest, and that providing additional insurance options would do more to limit benefits than to reduce rates.
The NDP, meanwhile, pledged to investigate and perhaps recommend a new insurance system, had it been elected. The party favours a public no-fault system, such as those in place in Manitoba, Saskatchewan, and British Columbia.
Under these systems, the compensation available to injured drivers is essentially capped at whatever accident benefits their insurance policy promises. In Ontario today, by contrast, injury victims have the option to sue for additional compensation, with the help of a personal injury lawyer.
The NDP suggested in its platform that it could reduce auto insurance rates by 40 per cent with two years. However, more than one personal injury lawyer believed the insurance reduction would come with a cost.
"Moving to a government-controlled no-fault insurance system, similar to what is used in Manitoba and B.C., is a horrible, horrible idea," one personal injury lawyer told Law Times in May. "Sure the current insurance regime in Ontario has shortcomings, but it is still far superior to the complete no-fault system in place in other parts of Canada."
What's clear is that there are no easy solutions to the high price of auto insurance in Ontario. Luckily, if you're injured in an accident, you can contact Neinstein Personal Injury Lawyers to help you secure the compensation you need to fund your recovery. Reach out today to schedule a free, no-obligation consultation with an experienced personal injury lawyer. We will listen to your story, assess the viability of your claim, and explain the next steps in the legal process.
Image: Shutterstock