Feb 02, 2023 in News Legal News
Legal News: 5 Common Misconceptions About Personal Injury Claims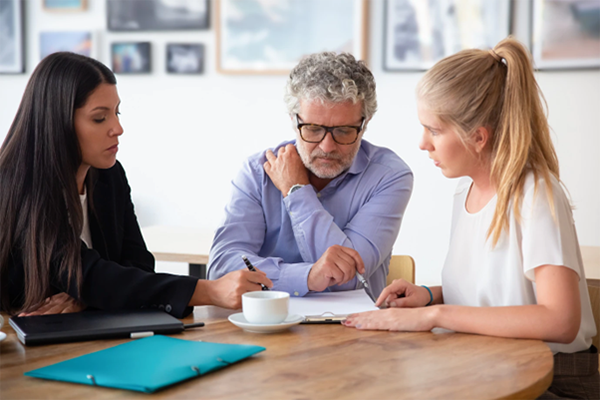 Filing a personal injury claim is new territory for a lot of people. And when you search for answers on the internet, you get a lot of conflicting information--most of it just plain wrong.
Here are the five most common misconceptions people have about personal injury lawyers and claims.
Debunking the 5 Common Myths About Personal Injury Law
1. Hiring a Personal Injury Lawyer Is Expensive
Many people believe hiring a lawyer will cost hundreds of dollars every hour and a large upfront retainer. While that may be true for other legal services, such as family and estate law, that's not necessarily the case with personal injury law.
In fact, hiring a personal injury lawyer in Toronto is one of the most affordable ways to get legal representation because of the contingency fee agreement.
Better known as "No Win, No Fee", it means your lawyers' fees and costs will be recovered from the compensation they win for you. It eliminates the uncertainty of mounting hourly fees, and ensures you and your lawyers are working towards the same goal--maximizing compensation.
2. You Don't Need a Lawyer Because You Have Insurance
The primary aim for any insurance company is to settle the claim for as low an amount as possible, regardless of your coverage and the treatment you need. No wonder nearly 2 out of 3 claims in Canada were denied in 2021.
Personal injury lawyers have experience with insurance companies' tactics, and know how to put forward a strong claim on your behalf. They can evaluate your claim independently and negotiate vigorously with the insurer, something you will struggle to do without extensive knowledge of the law and insurance practices.
There's a Lot of Uncertainty After an Accident…
See how we helped Linda through her accident and helped her get back on her feet
3. A Personal Injury Claim Will Take Years to Decide
There is some truth to this--a wrongful death or serious personal injury lawsuit can take 3 to 5 years, but that doesn't mean every claim takes that long to conclude. The length of the litigation depends on the complexity of your claim.
It is estimated that around 67% of personal injury claims are settled out of court, avoiding time-consuming trials entirely. Don't forget, insurance companies (and defendants) are just as motivated as you to resolve the dispute efficiently.
4. You Have a Lot of Time to Speak to a Lawyer
Time is of the essence in a personal injury claim, and the longer you wait to speak to a personal injury lawyer, the lower your chances of success may be. As time passes, it becomes harder for your lawyers to:
Prove injuries
Find witnesses

Gather evidence

Locate defendants
Ontario also sets time limits on how long you have to bring a personal injury claim. For instance, while you can bring a claim within two years of a car accident, you only have 10 days to pursue a claim after a slip and fall accident involving a municipality.
5. You Are Guaranteed Compensation
Absolutely not! The outcome of a personal injury claim is never guaranteed; if someone is offering a "guaranteed" amount of compensation or timeframe in which your case will be decided, that's a major red flag, and you should seek a second opinion.
Practical, Knowledgeable, Leading Personal Injury Lawyers in Toronto
With over 50 years representing accident victims across Canada, Neinstein Personal Injury Lawyers has raised the bar for compensation and medical care. Our lawyers have recovered over $100 million in compensation for clients and helped people regain productive, prosperous lives.
Book a free, no-obligation consultation to discuss your case with a knowledgeable, friendly team. We will help you understand your options and advise you on next steps.