Mar 31, 2023 in News Legal News
Legal News: Can You Sue for Improper Road Maintenance and Other Car Accident Lawyer FAQs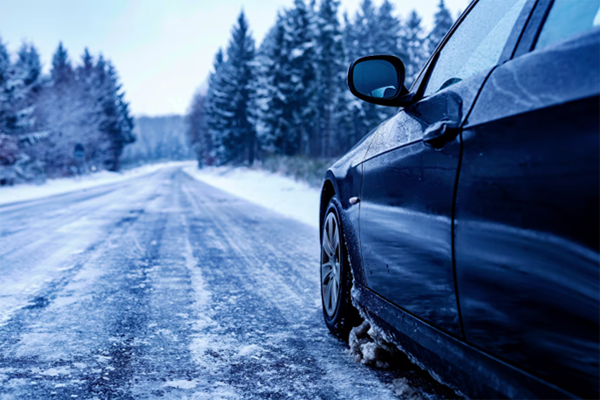 Every winter, unfortunately, brings on a spate of winter car accidents. There were 6,552 fatal and personal injury accidents from November to February 2021, the months of heaviest snowfall. Which begs the question, what is the municipality's duty for winter road maintenance and providing drivers with safe driving conditions? Read on to see a qualified car accident lawyer answer common questions.
A Municipality's Obligations for Proper Winter Road Maintenance: Minimum Maintenance Standards
Ontario's municipalities must meet comprehensive regulations laid down by the Minimum Maintenance Standards for Municipal Highways (MMS) when it comes to winter road maintenance. MMS prescribes maintenance standards for:
Patrolling roadways

Monitoring weather conditions

Addressing snow and ice accumulation

Filling potholes

Maintaining shoulders

Salting highways

And much more
For instance, a Class 2 highway (such as a busy Toronto street) must be plowed and salted to its surface within 16 hours after 8 cm of snowfall. There is, therefore, a complex 'formula' determining the actions of the municipality (in addition to its own "policy decisions").
How Improperly Maintained Roads Can Cause Winter Car Accidents
If it sounds obvious that not clearing roads and not filling in potholes can cause accidents, it is. Failing to meet MMS requirements can, and does, lead to winter car accidents. In fact, according to the National Collision Database, nearly 30 percent of accidents occur on wet, snowy, or icy roads.
Unplowed roads cause rear-ending winter car accidents due to longer braking distances, unfilled potholes causing drivers to lose control, and icing on bridges makes driving treacherous.
So, if the accident is partly or wholly a result of improper winter road maintenance, surely the municipality is liable, right? It's a bit more complicated than that.
???? Did You Know
It's Not Always the Municipality That's Responsible for Road Maintenance
A roadway may be under the purview of the municipality or the province. Which authority is responsible for the roadway on which your accident occurred can have a big impact on your claim.
Ask your car accident attorney whether it's the provincial or municipal authority that's liable for winter road maintenance.
Challenges Auto Accident Lawyers Face in Proving Your Case
In Fordham v Dutton-Dunwich (Municipality), Justice Laskin outlined the four-part test a plaintiff's auto accident lawyers must satisfy to establish statutory cause of action against a municipality:
Non-repair:

Proving "on a balance of probabilities" the municipality's failure to keep the road in a reasonable state of repair

Causation:

Proving that the non-repair caused the accident

Statutory Defences

: Whether the municipality can establish one of the three defences under

s.44(3) of the Municipal Act

Contributory Negligence:

Whether the plaintiff's driving contributed to or led to the plaintiff's injuries
Municipal liability is a complex subject in Ontario. The statutory defences available to municipalities, as well as limits on liability for policy decisions, make claims against municipalities more complex than standard auto accident claims.
It's why you need to work with car accident lawyers who have the expertise and resources to investigate your accident effectively.
When Can You Sue for a Car Accident Caused Due to Bad Winter Road Maintenance? (With 3 Real-World Examples)
You can sue any party that is wholly or partially responsible for the accident that led to your injuries. Like you would sue a drunk driver for causing a serious car accident, you can also sue the municipality for things such as:
Broken traffic lights and improperly managed crossings

Debris, ice and snow on roadways and highways

Missing or broken guardrails

Incorrect or ineffective road signs

Potholes, dips and depressions in the road surface

Unrepaired or improperly potholes

Roads blocked by rocks
Here are three examples of claims against municipalities:
Just v Province of British Columbia
John Just and his daughter were involved in a serious car accident when their vehicle was struck by a rock falling from a slope. The negligence claim was upheld by the Supreme Court of Canada, which found that the municipality was negligent and liable for not inspecting the area.
Stamatopoulos v Province of Ontario and State Farm Insurance
The appellant lost control of his vehicle after driving over a dip in the roadway causing it to spin into a ditch. The vehicle collided with a hydro pole and trees, causing serious injuries for the plaintiff and his passenger. However, in considering whether the road was "in a state of non-repair", the court agreed that the "[dip in the road] was not a risk to the ordinary reasonable driver."
In its deliberations the justices noted that the appellant "was driving 100 km per hour when he began to cross the dip, and that he was distracted as he had no hands on the wheel, having just opened a pop bottle."
Simply put, courts will consider the conduct of the driver in determining if the road was in a state of disrepair and if it was dangerous for an ordinary reasonable driver.
Montani v Matthews
The plaintiff was involved in an accident on a bridge due to black ice. However, the municipality countered that since that part of the roadway had been salted and sanded three-and-a-half hours before the accident, it could not be considered to be in a state of disrepair.
"There is no need to insist on the actual formation of black ice as a condition precedent to a finding of non-repair", Justices Moldaver and Osborne said. Instead, given that the formation of black ice was a "virtual certainty", the municipality should have salted and sanded the bridge more than once.
More on municipality liability from our auto accident lawyers:
The three cases above demonstrate that claims against municipalities require comprehensive investigation. If your car and truck accident lawyers consult early on with accident reconstruction experts, they can pursue all available legal avenues.
The information can have a big impact on pleadings, guide the discovery process, and help you make informed decisions about your case.
You Need to Speak to a Car Accident Lawyer
Fast
A claim for a winter road accident has to be brought to the notice of the municipality within 10 days of the injury being discovered, else you risk losing a legitimate claim. It's why you need to contact an experienced car accident attorney as soon as possible after your accident.
Talk to us about your accident confidentially and without obligation; our car and truck accident lawyers will help you understand your options, what the next steps should be, and how you can receive the compensation you are entitled to.